Employees
Welcome to the Employee Home Page! Employees will have access to both their schedule and their payroll through the websites below.
(*Please note: Employees will have separate login credentials for both Dashboard & ADP Payroll.)
---
Each Tendercare Employee has access to the Employee Calendar to view the following:
View weekly schedule (Employees can view up to 7 days of shifts in the future on the CellTrak application!)
Print blank note pages, and incident forms
---
ADP is Tendercare's payroll service. Employees can login to ADP to view the following;
View & Download Paystubs
See Performance Reviews
View & Download W-2 documents (Tendercare sends these out via mail as well.)
Update your personal profile (example: name, address, contact information, & emergency contacts)
Update Beneficiary information
---
ADP Mobile Application
Download the ADP Moblie App today! This app will allow you to check your pay statements, view your benefits plan, and even see your ADP Retirement Account. This is a great, secure way to access important information on the go & right in the palm of your hand! (You must first register with ADP as a first-time user if you are not already registered.)
For iPhone: CLICK HERE
For Android, Blackberry, or Windows Phones: CLICK HERE
---
If you are eligible & enrolled, login at mykplan.com to: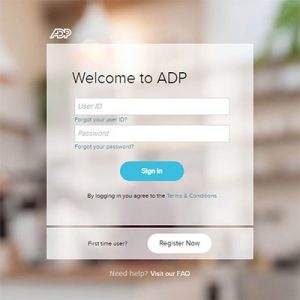 See an overview of your 401K account
Modify Contributions
Monitor performance & recent activity
and much more!